Core Pendant - Sterling Silver, Fine Silver, Gemstones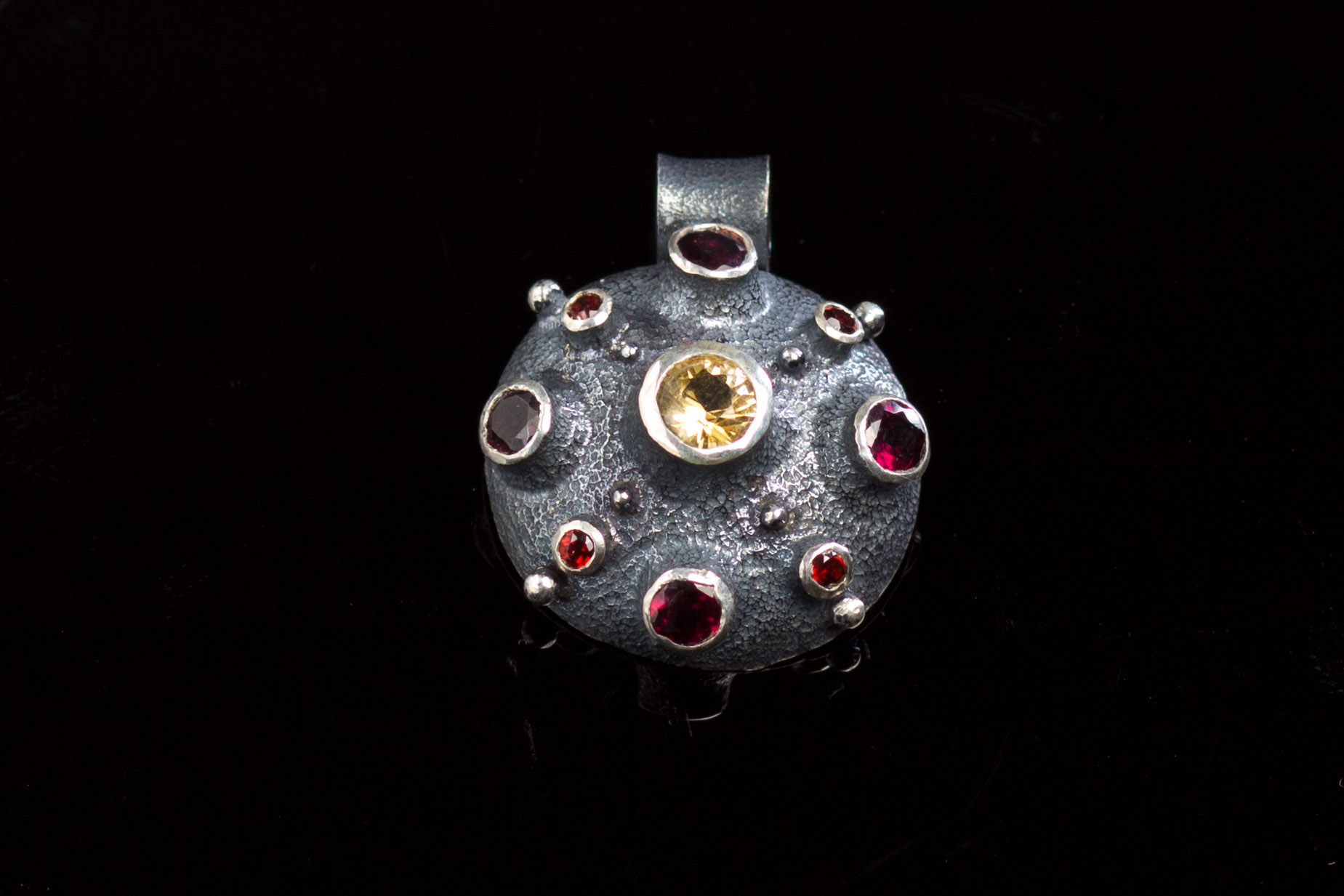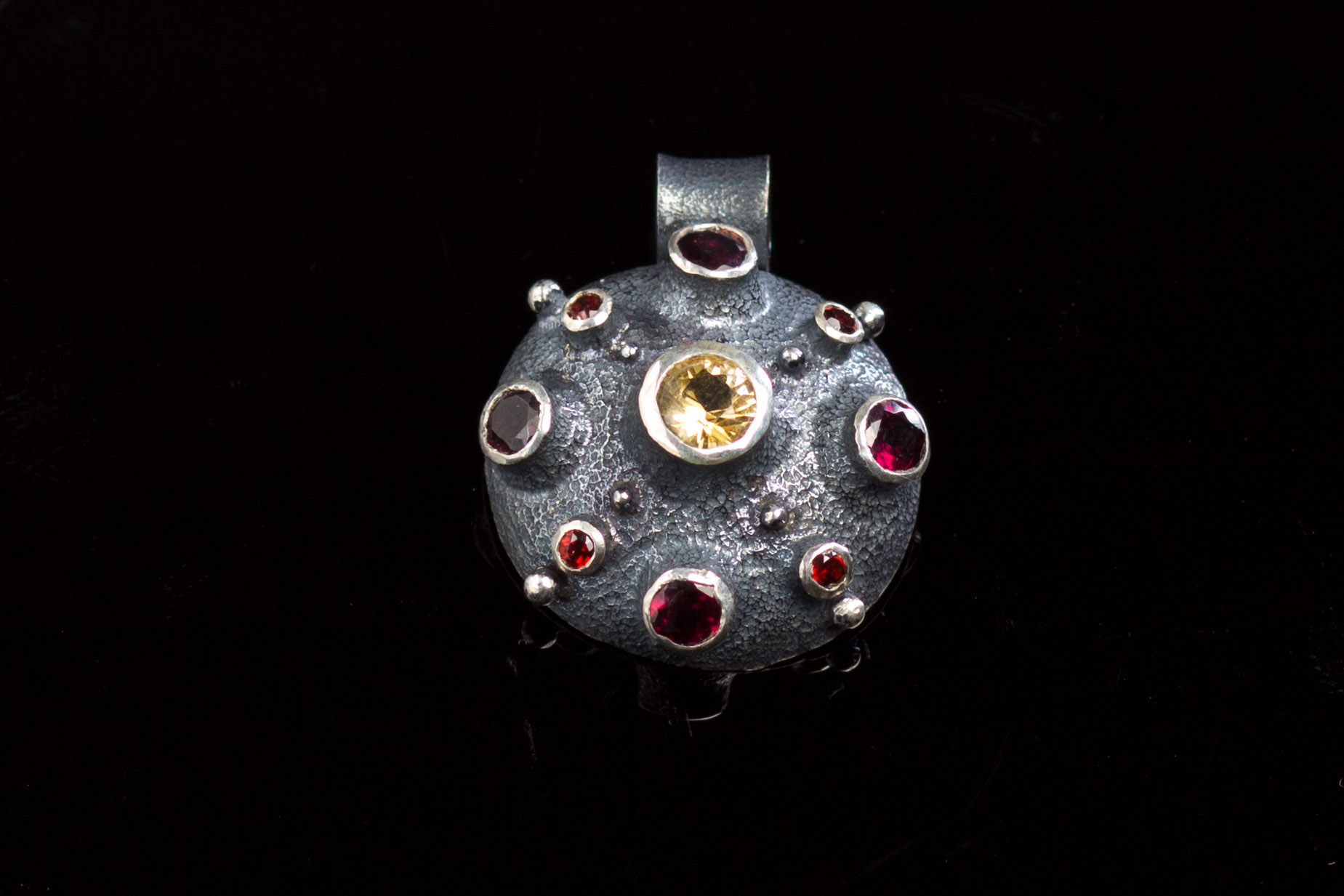 sale
Core Pendant - Sterling Silver, Fine Silver, Gemstones
This pendant is made to order, please allow 2 - 3 weeks for delivery.
These pendants are made of Sterling and Fine Silver and are set with 9 gems on the front radiating out and around from the central gem accompanied by graduating sizes of fine silver granules. These pendants measure about 1,25'' x 1'' x.25''. Please contact us to discuss specific gem arrangement. This piece comes on a 18'' Silver Chain.
This pendant is available in blackened silver or white burnished finish.
Please do not hesitate to contact us with any questions.
Style#: 0029