Fibonacci Fern Earrings - Sterling Silver, 18k Gold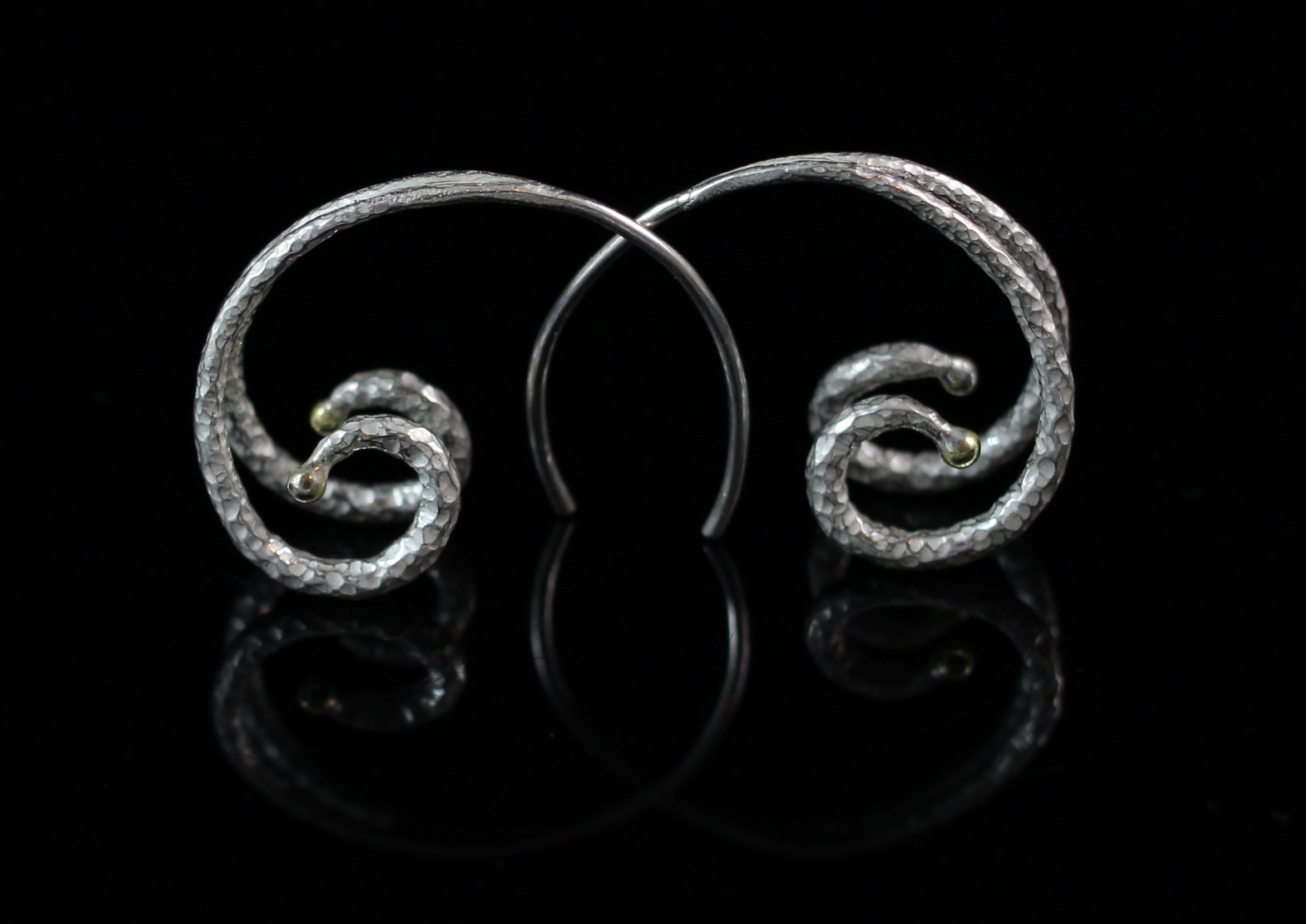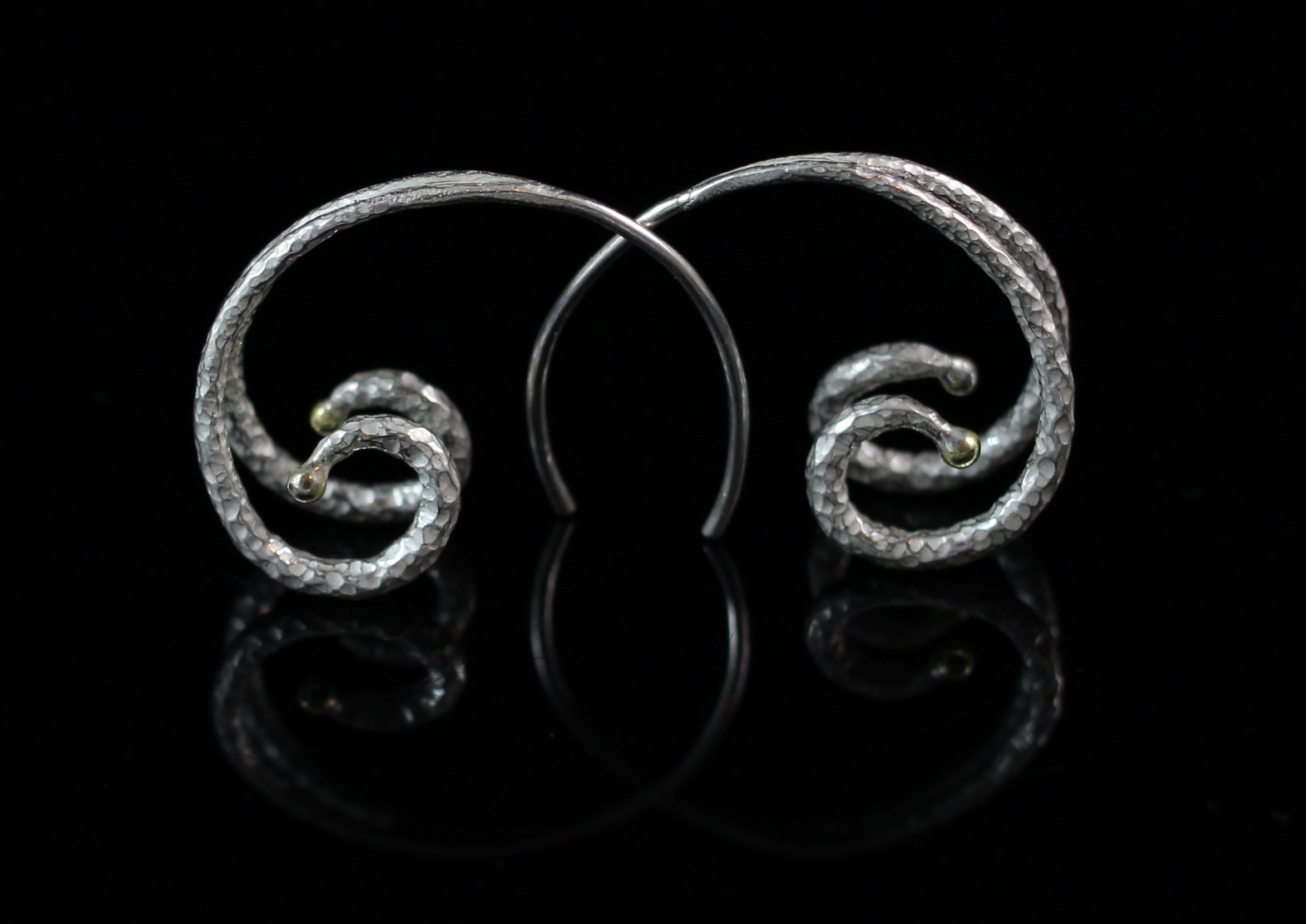 sale
Fibonacci Fern Earrings - Sterling Silver, 18k Gold
These earrings are made to order, please allow 2 - 3 weeks for delivery.
These earrings are entirely hand fabricated in Sterling Silver and 18k Gold. The spiral element is made of forged and hammer textured Sterling Silver and is accented with 18k Gold granules at the tips. These earrings come with clear silicone earring stoppers.
These earrings are available in blackened silver or white burnished finish.
Please do not hesitate to contact us with any questions.
Style#: 0037