Amulet of Anzu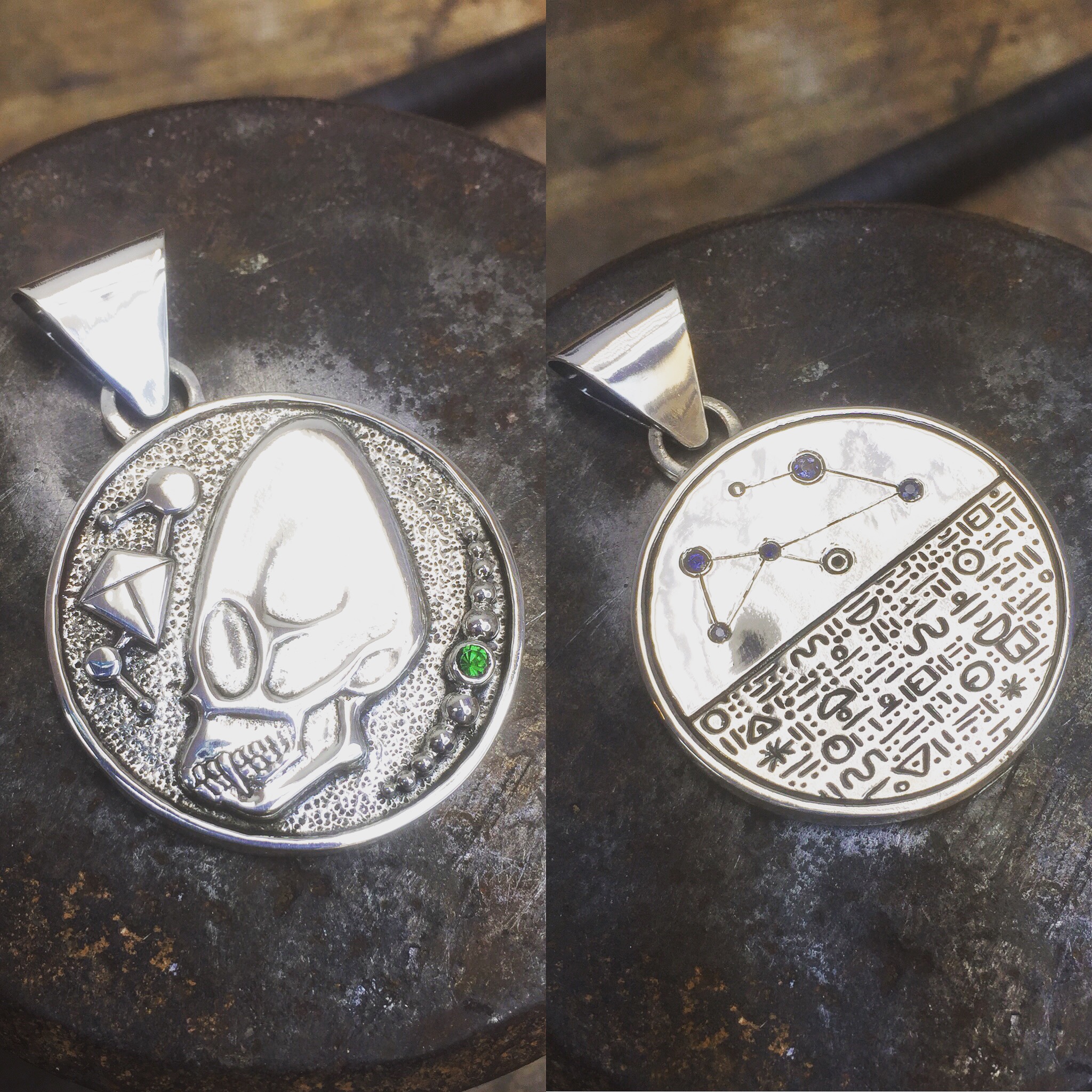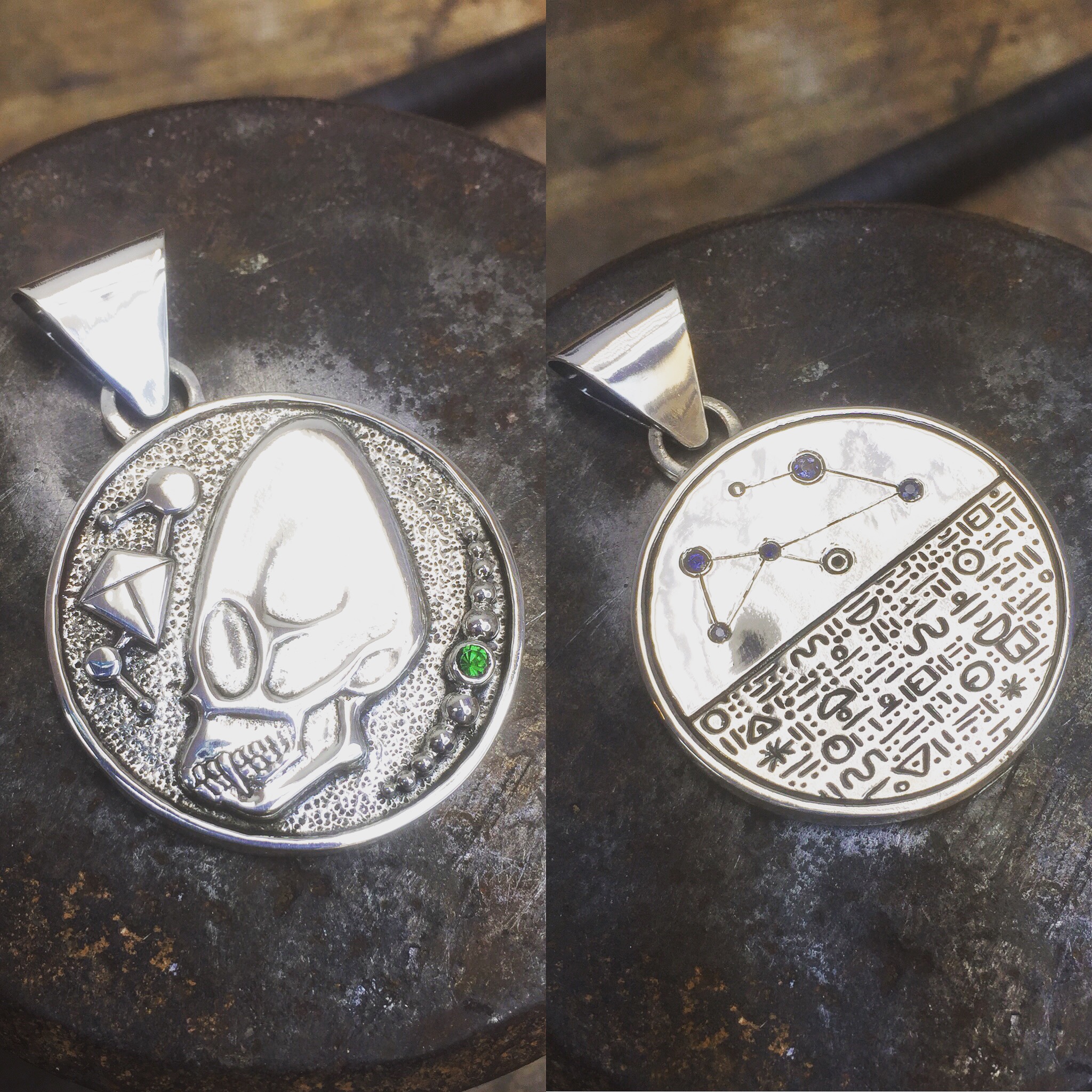 sale
Amulet of Anzu
This piece is made to order, please allow 2-3 weeks for delivery.
This pendant is cast is sterling silver and measures about 2'' in diameter, 4mm thick, and comfortably fits a 3.5mm chain. Each one is part of a limited series of pendants, only 15 total will be produced and only 10 in this style. The front of this piece features a 3mm gem and the backside can be set with a variety of different gem stones in the design of your choosing. Standard gem options for this piece are blue sapphires, yellow sapphires, white sapphires, garnets, and black spinel on the back and blue sapphires, pyrope garnet, tsavorite garnet, peridot, moldavite, amethyst, citrine, white topaz, and black spinel. More gem types are available upon request. The design on the back can be as pictured but can also be based on specific constellations or a completely unique arrangement can be designed by the artist. Please include a note of your preference with your order during checkout and we will contact you via email to discuss availability.
This amulet features a carving of a fossil skull of mysterious origins with an enigmatic code in the upper left. The back features two parts, one with a cryptic script on the bottom and what appears to be a star map of a foreign system. Anzu is the name of a sub deity in ancient Sumerian mythology and is commonly thought of as representing a chaos demon and the earliest known example of a "trickster" God.